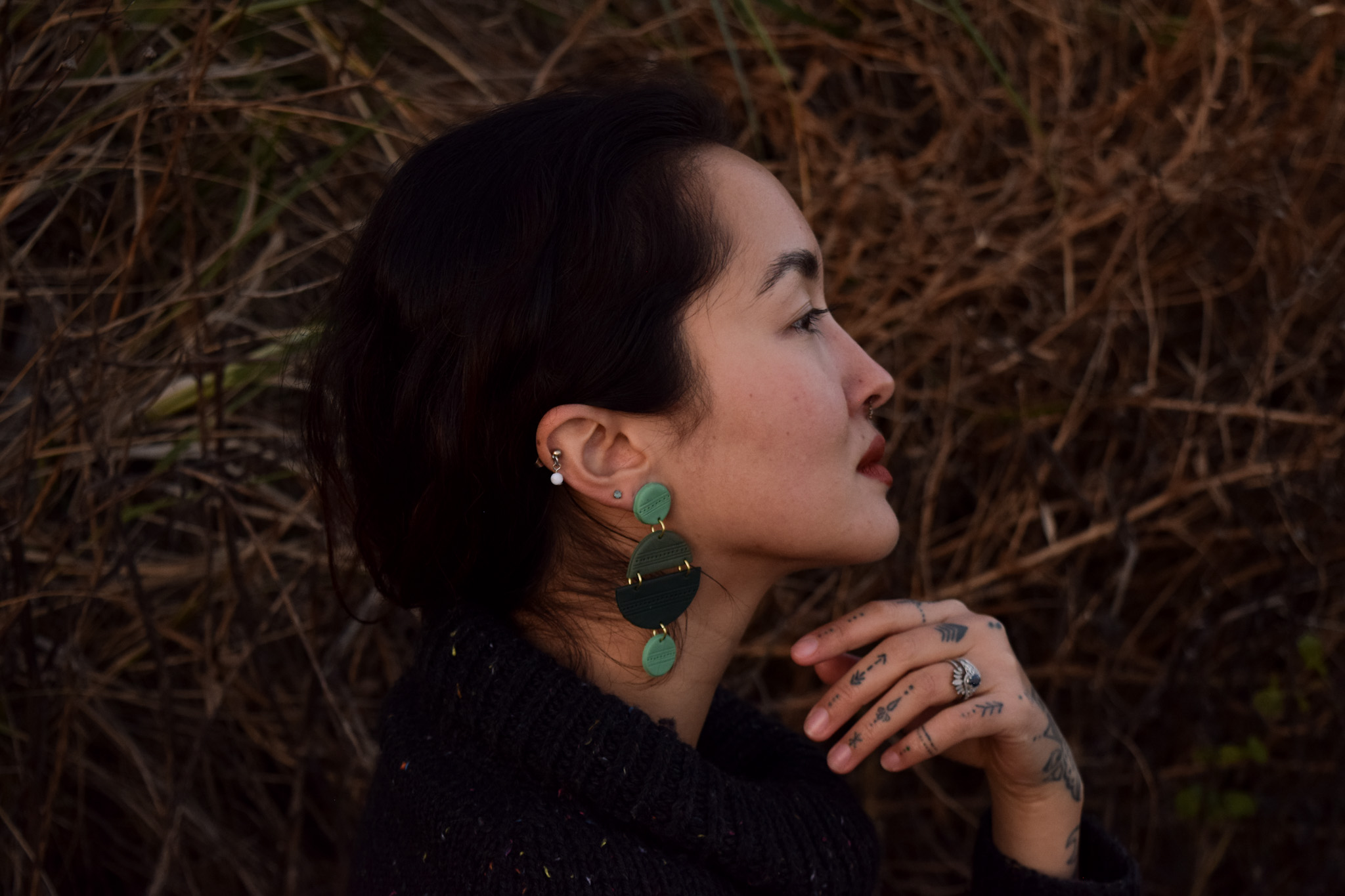 Marina Fierz
was born in Vancouver, British Columbia, and moved to Victoria at a young age, where she became enamoured by its unique culture and atmosphere. Constantly inspired by island life and coastal flora and fauna, Marina has developed her own unique style, working with many media. She has often been criticized as focussing her attention too broadly on many different styles of art. Over the past decade, Marina has decided that her "specific niche" will be anything that can be used to create art. In her portfolio you will not only find paintings in various styles, but also digital illustrations, textiles and design, and performing arts. Marina's art is constantly pulled along by the tide of her imagination and is only limited by her lack of time to pursue it all.
Wanderlust and curiosity have been paramount in Marina's growth and education as an artist. Since 2010, she has been somewhat of a wayfarer, living and working in an assortment of Swiss and Canadian cities. While drawing influences from her globe-trotting, Marina's migratory patterns never fail to take her back to her coastal roots.
At the age of 7, Marina embarked on a journey that would soon become a lifelong passion; dance. Sparked by some words of encouragement and fuelled by the growing desire for artistic expression, she delved into the gruelling world of classical ballet. During the ensuing 12 years, Marina studied Royal Academy of Dance ballet at Pacific Dance Centre, taught and mentored by renown choreographer and teacher, Maureen Eastick. Marina's dance training went on to include intensives at both the National Ballet School of Canada, as well as the Banff Centre for Performing Arts. Although Marina is no longer pursuing ballet as a career, the integrity and dedication of a dancer remain as the backbone to all of her artistic endeavours.
In 2015, Marina had her first show of watercolour paintings at a local cafe. Since then, her career as an artist has expanded to include a plethora of exhibits in Victoria and Vancouver, international sales, workshops, and a significant following on her social media. Marina remains an active member of the Victoria art community with numerous annual showcases. Since 2016 she has participated in the Art Gallery of Greater Victoria's TD Paint-In and in 2017 her fluid acrylic series "Exhale" sold out in just five hours. Currently, Marina is focussing her attention on raising her son and has stepped back from artwork as a full-time career. You can find her teaching local adult dance, riding horses, deep at work in her home studio, or enjoying time with her family.
Please visit the "Contact" page for inquiries regarding availability, pricing, and custom orders.
Past Exhibits
Moss St. Paint-In
July 2022
Moss St. Paint-In
July 2019
HiVE presents Remonstrance
Abstract group exhibition
HiVE Vancouver
210-128 W Hastings St.
Vancouver, BC
September 2018-February 2019
RAW presents Ovation
Alcohol ink one night exhibition
Capital Ballroom
858 Yates St.
Victoria, BC
October 17, 2018
7pm-12am
Captured Light
Alcohol ink exhibition
Mo:Le Restaurant
2345 Millstream Rd.
Victoria, BC
Fall of 2018
Moss Street Paint-In
Mixed media fluid one day exhibition
Moss St.
Victoria, BC
July 21st, 2018
11am-4pm
"Eurybia"
Alcohol ink exhibition
Mo:le Restaurant
554 Pandora Ave.
Victoria, BC
April 2018 – June 2018
"Dragon's Breath"
Mixed media fluid exhibition
Discover Coffee
1964 Oak Bay Ave.
Victoria, BC
January 15th, 2018 – February 28th, 2018
"Exhale"
Fluid acrylic exhibition
Mo:le Restaurant
554 Pandora Ave.
Victoria, BC
February 2017 – April 2018
"Fabled Lands"
Mixed media exhibition
Rasbar Coffee + Wellness
106-1090 Johnson St.
Victoria, BC
December 2016 – May 2017
2016 Moss St. Paint-In
July 16th
"Fearie Folk and Their Tales"
Watercolour and acrylic portraits and illustrations
Mo:le Restaurant
554 Pandora Ave.
Victoria, BC
"Afterlife"
Watercolour bird series and organic matter
Mo:le Restaurant
554 Pandora Ave.
Victoria, BC
"Caught in Flight"
Watercolour bird series
Art Gallery of Greater Victoria – Massey Gallery
1040 Moss St.
"Wingstroke"
Watercolour bird series
Street Level Espresso
714 Fort St.
Victoria, BC