Alcohol Ink
I developed this style in 2016 and have refined the process through many years of trial and error. It is created with pigment suspended in alcohol and applied to Yupo plastic polymer. The ink is diluted with 99% isopropyl alcohol and is manipulated with blown air, either through a hair dryer or by mouth. The final pieces are created through layering the ink until the desired effect is achieved. They are then mounted onto cradled wood and set under epoxy resin. Lastly, the pieces are fired with a blow torch for the final touch of glassy shine.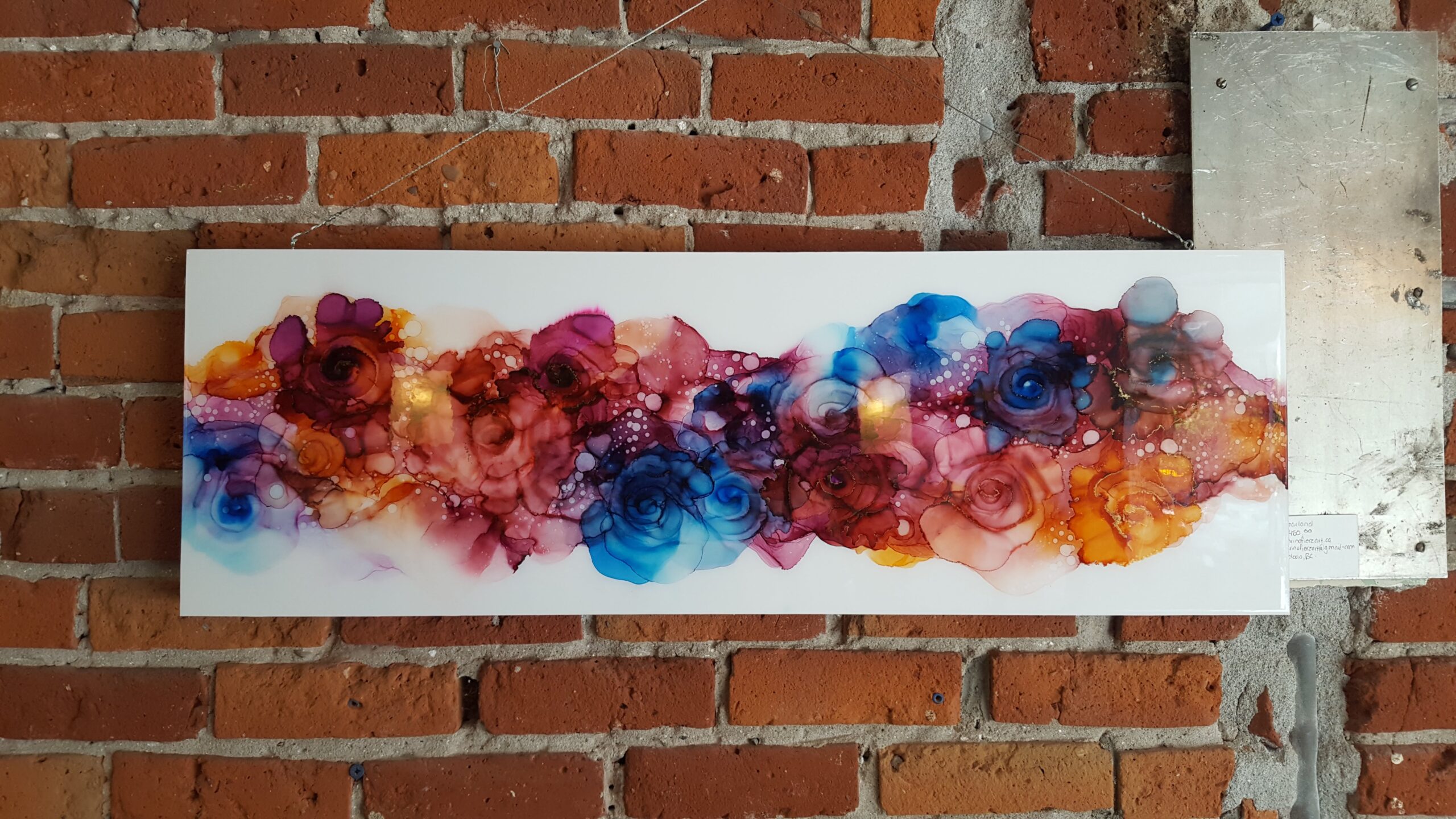 Oils
When I'm painting purely for myself, I most enjoys working with oils. I use linseed oil as a paint thinner, so each layer takes about a month to dry. My current style of oils is abstract landscapes. These are created using a single paint knife for the entirety of the piece, with the exception of the sky. The finishing touches are the oil drips and etched mountainscapes on the horizon.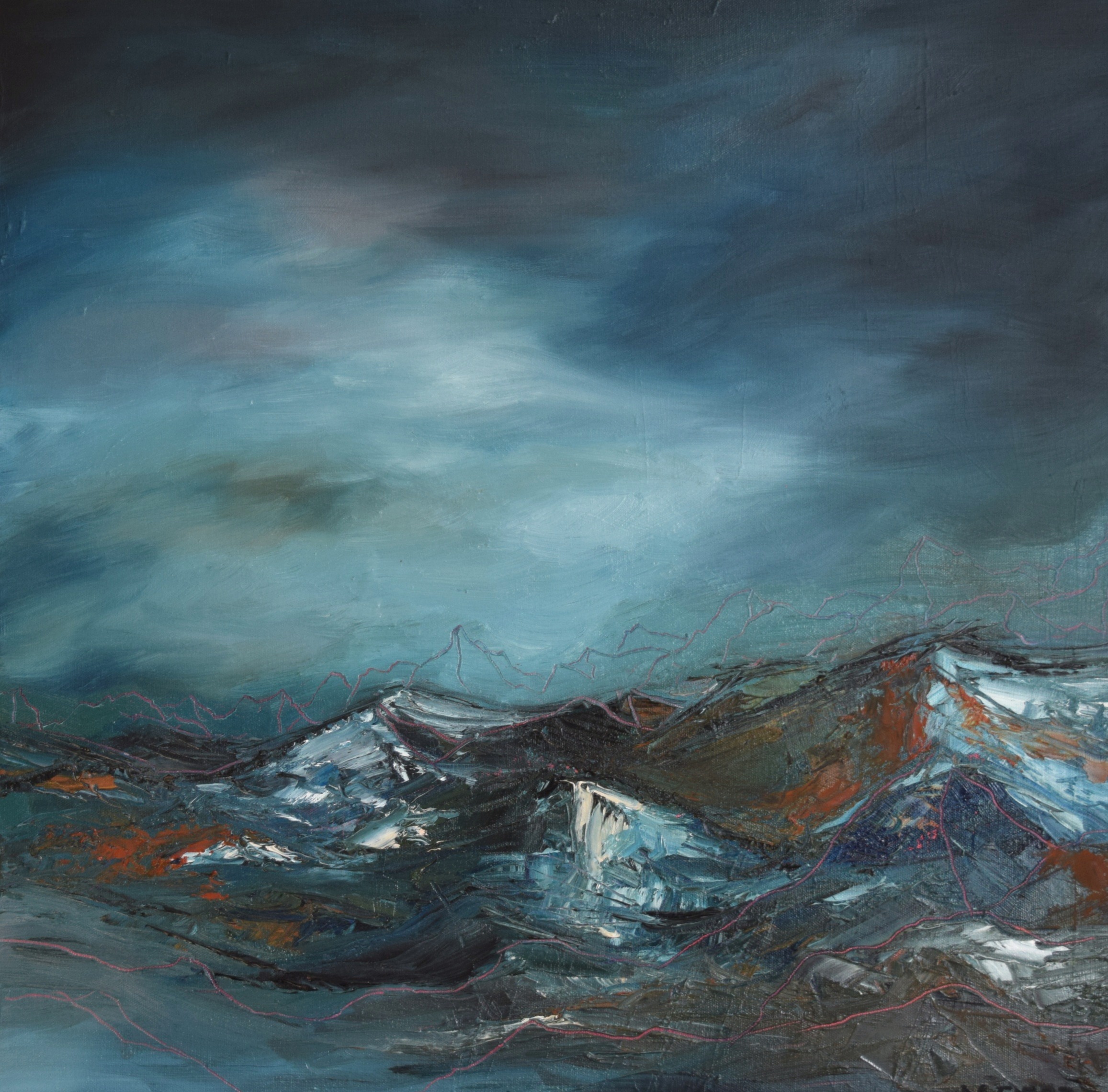 Fluid Acrylics
One of my most popular styles is fluid acrylics. Unlike the more commonly seen method of pouring the paint into patterns, I use a similar blown air approach as with my alcohol inks. Each detail is created by layering heavy and light paint and then separating them into patterns with air blown through a straw. The pieces are finished off with a high gloss varnish.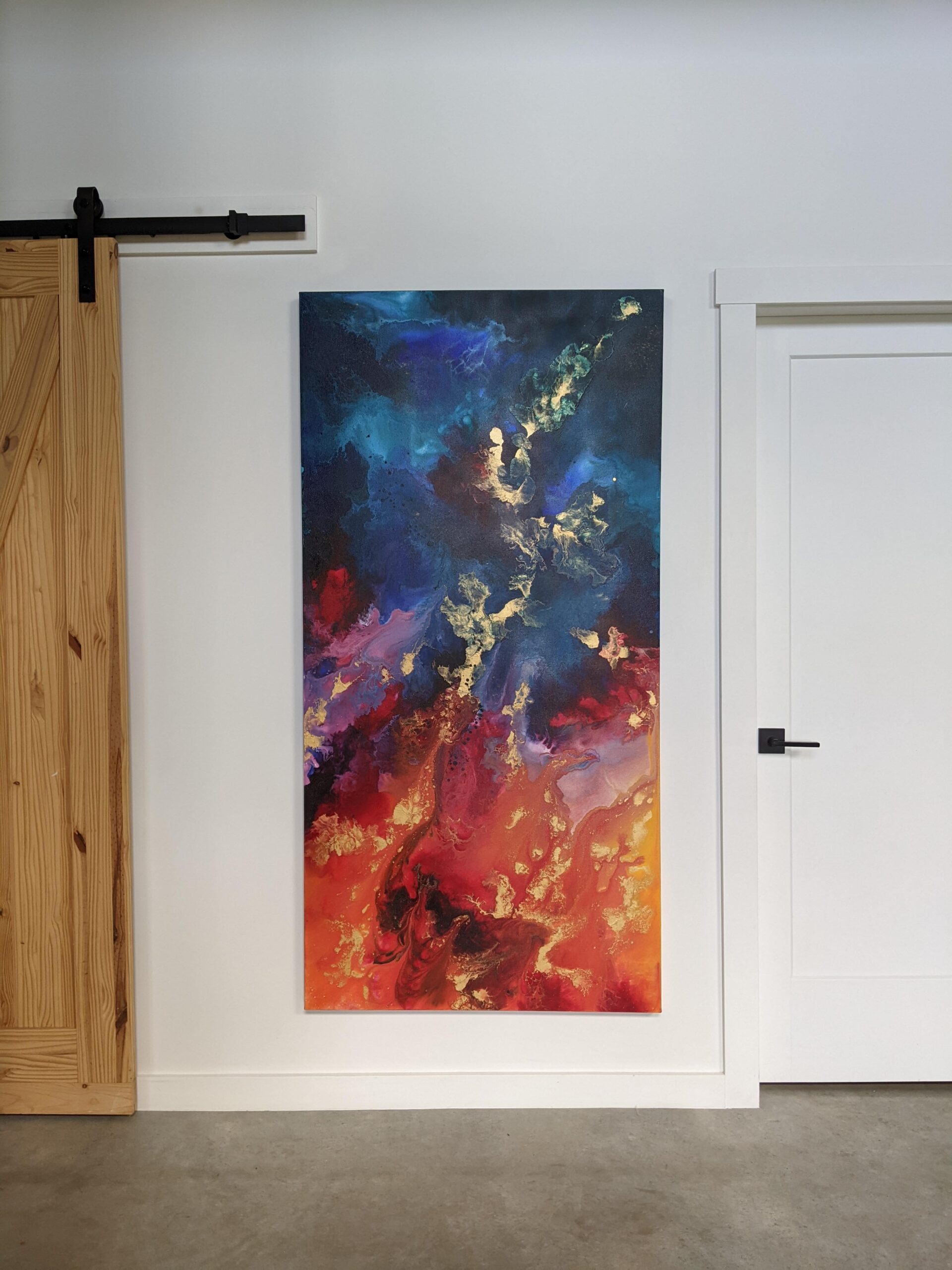 Watercolours
My very first sold out local show featured a selection of watercolour birds. Unlike many of my other styles, this medium allows for fine detail and many hours of meticulous tiny brush strokes. The final effect is created by combining the natural flow of watercolours with an overlay of minutiae. I previously moonlighted as an illustrator and my passion for visual storytelling is evident in these fairytale-inspired pieces.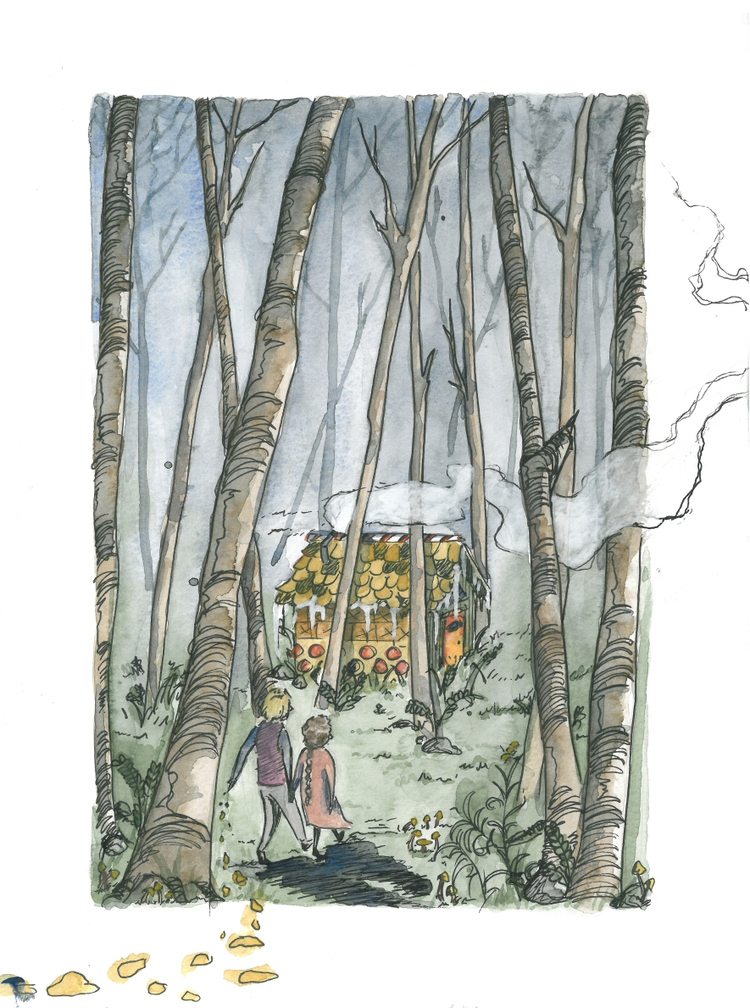 Digital Illustrations
My most recent undertaking has been digital illustrating using Procreate. As with watercolours, this styles is created using countless layers; working from the most basic colour blocks down to the finest details. My love for drawing the female figure is most evident through my digital works. In the future, I hope to pick up illustrating professionally again, this time with my iPad.