Here are various snippets and updates about current projects, future shows, and what you can expect to see from Marina Fierz Artistry over the next little while.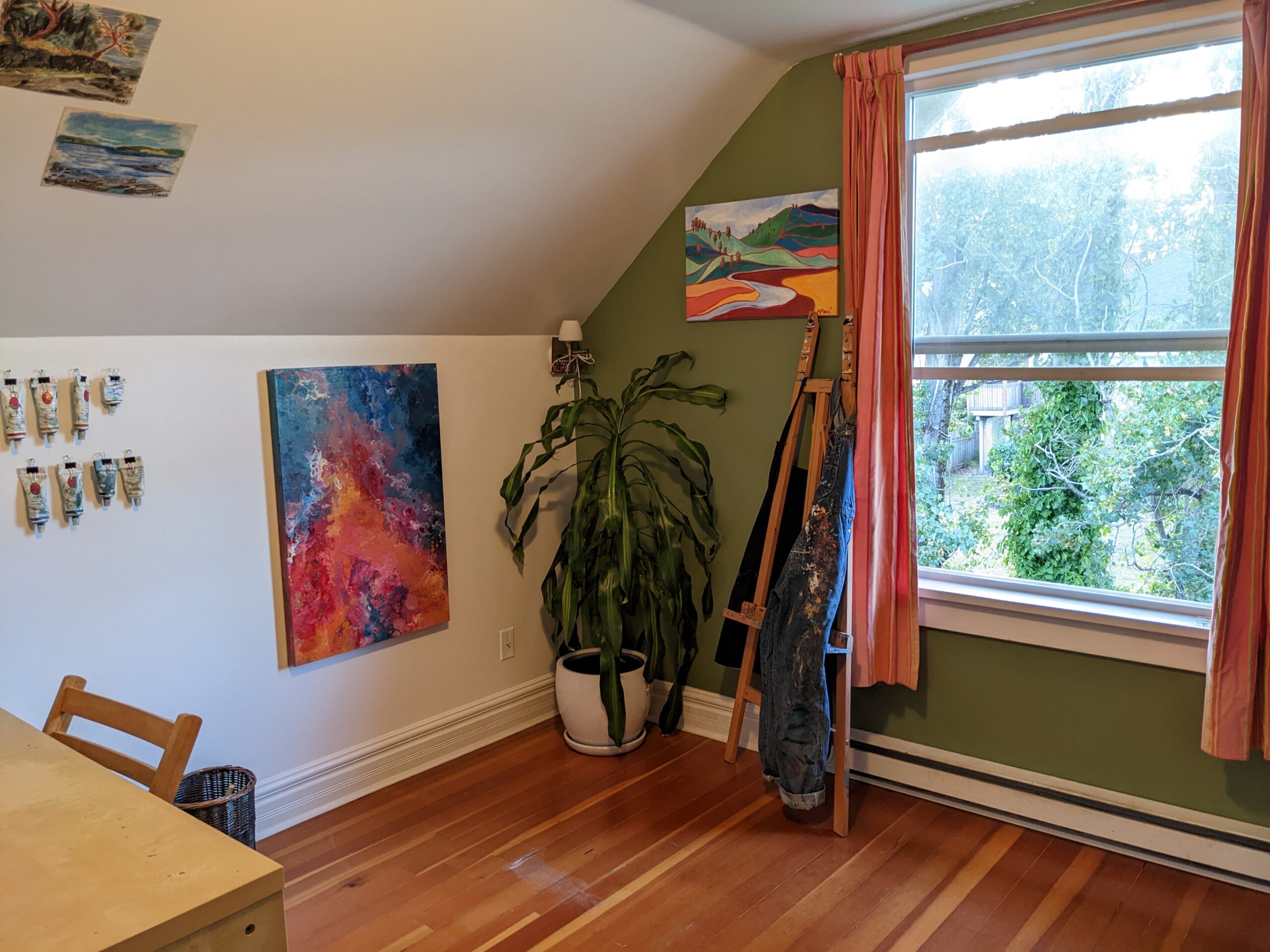 The Studio is moving to a new home!
Recently, my small home studio was turned into a nursery. After moving into a temporary space, we are thrilled to announce that The Studio will have a new and improved home as of September, 2023! Stay tuned for studio updates.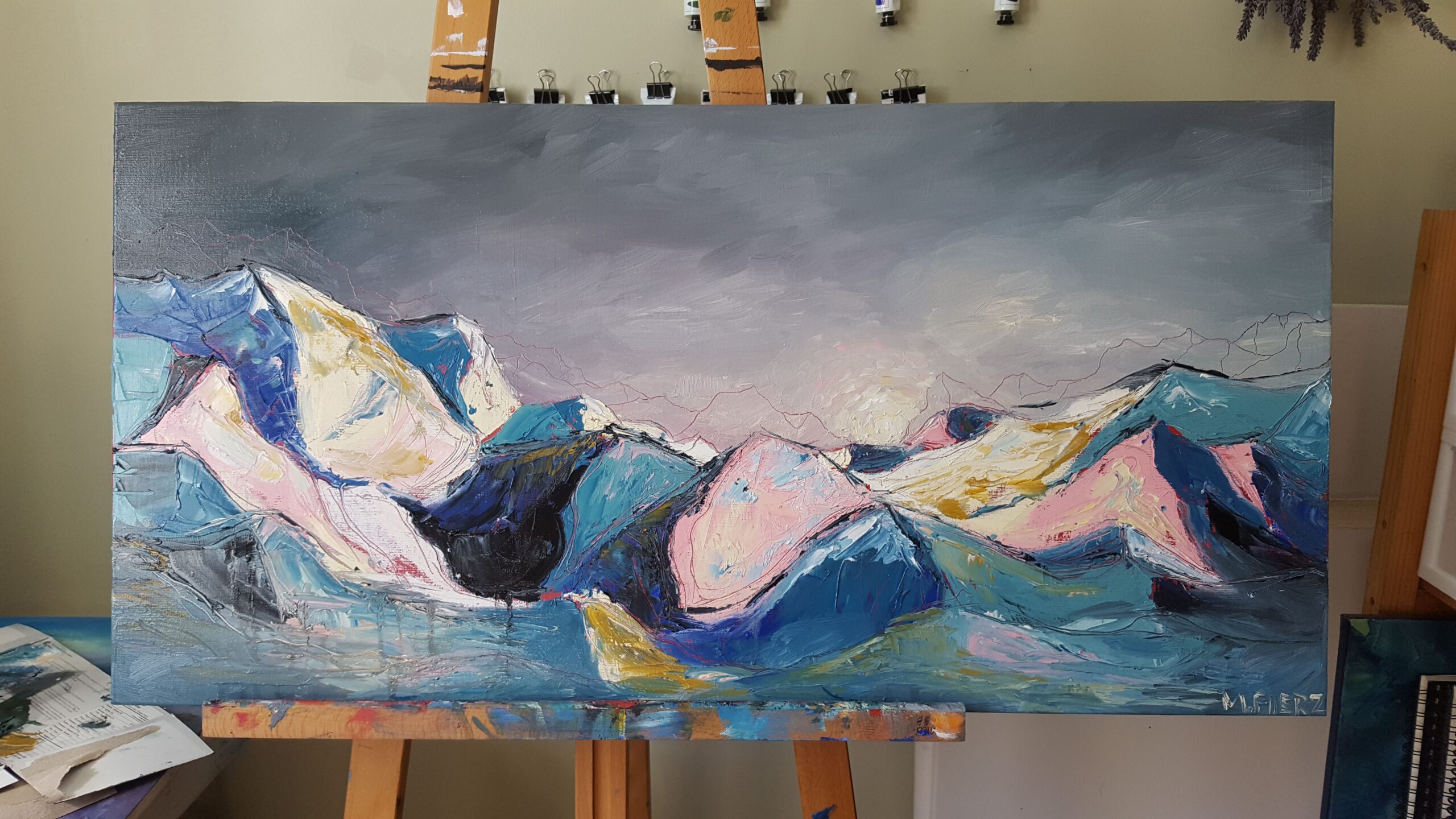 Would you like to visit The Studio?
Studio visits can be scheduled by contacting me directly. Just a garage home studio (coming September 2023), some paints, a mess, and an artist.